The integration between WideOrbit and Multicam softwares relies on WideOrbit's "Now playing" feature. In this page, we'll configure the link step by step.
Configure WideOrbit
Create a TCP port
First, you need to configure the TCP port that will be used to send information.
In your configuration page, go to Devices, then Ports:
http://localhost/config/gwt/devices.jsp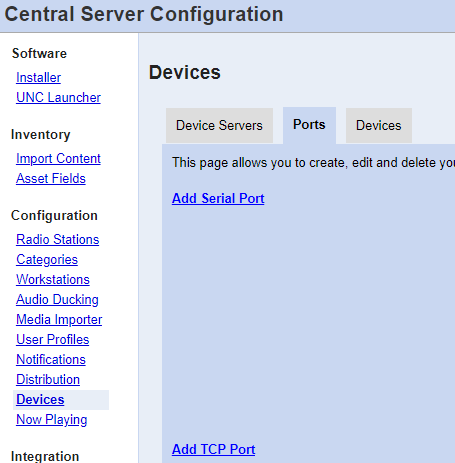 Press the "Add TCP Port" link.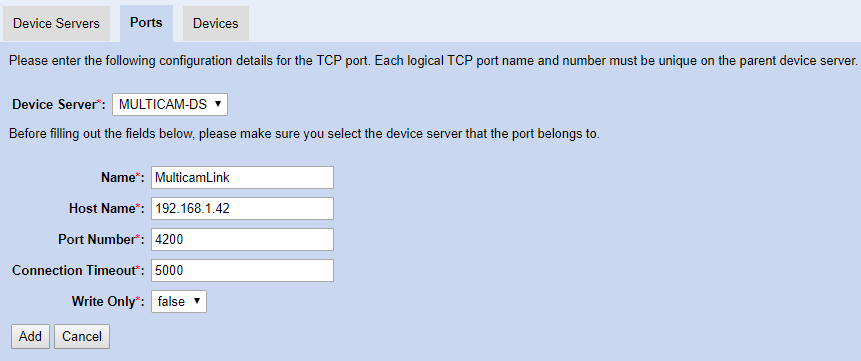 Here is a typical configuration.
Create an Event driver
Now go to Now Playing, then Event Drivers, and press the "Add new event driver" link.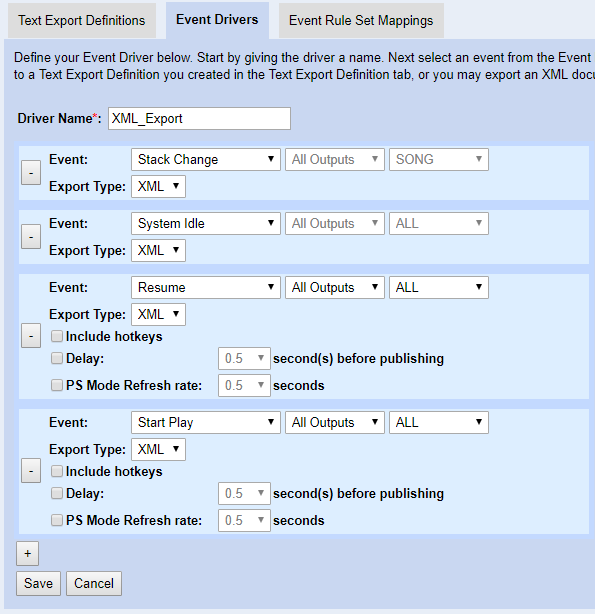 Here we define the events that will be sent to Multicam. You may want to filter the outputs and items, depending on your WideOrbit setup.
Start Play is used when an item is started on air
Stack Change is used to monitor changes to next items
System Idle is used for live talk periods (suspend item or no item live)
Resume is used when an item was paused and is resumed
Create an Event Rule Set Mapping
Now switch to the Event Rule Set Mappings tab, and press the "Map event rule set" link.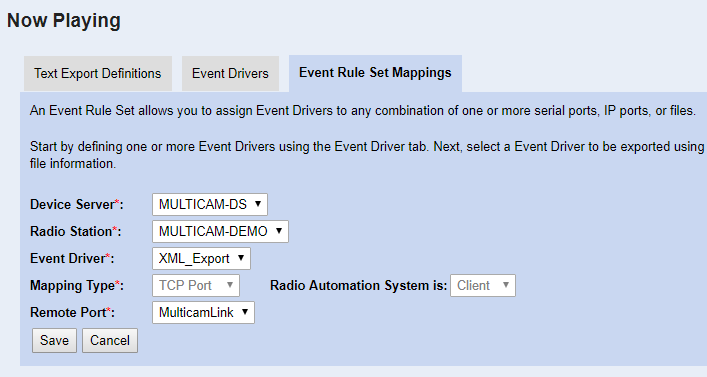 Here at last we associate what we created in the previous steps.
You have to select the Event driver, pick TCP Port and Client mode, then select the Remote Port.
Configure Multicam Radio
Once you have started Muticam Radio, enter the Radio settings, then pick the PROGRAM section and the SOURCE tab:

Configuration is straightforward: you first pick "WideOrbit" as your source, then make sure to match the Listen port of Multicam to what you defined in WideOrbit setup at the first step.
Once you press UPDATE, you should start receiving data. You can monitor this on the LIVE TEST tab.