Please contact your revendor or any multiCAM representative for getting the Installer.
Then launch the exe file and follow the installation guide.
Sometimes after installing the update, probably multiCAM will ask to update the Nvidia drivers or Blackmagic drivers
Concerning Nvidia, you can always use the latest.
But for Blackmagic, you need to stick to information in the release notes.
Nowadays this is 11.5.1.
How to update Blackmagic drivers.
To download drivers go to the Blackmagic support center.
Choose "Capture and Playback".

On the left below you will find the "Desktop Video software"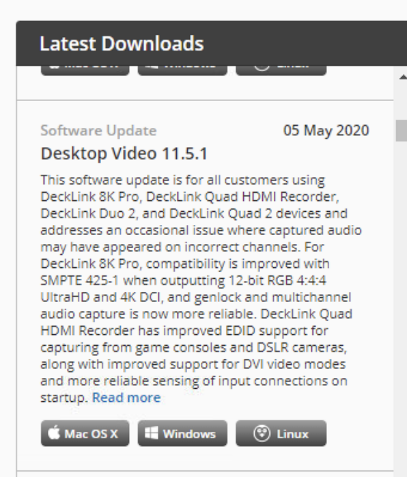 Choose "Windows" and download the installation archive. When download will be completed launch the exe file and follow the guide.
Note: During the installation rebooting system is required.
Once the installation is completed, check the version number by opening "Desktop Video Setup" software and go to the "HELP section"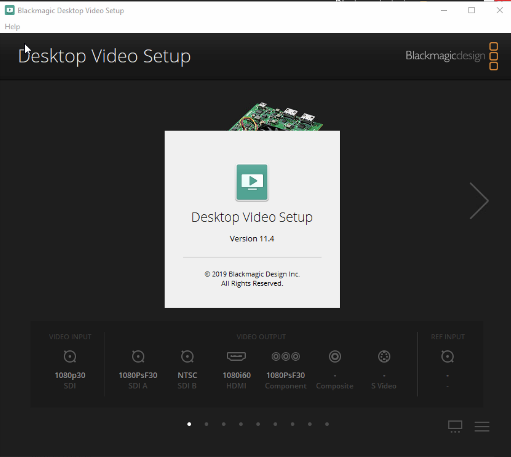 and check all your cards are listed. Please refer to Documentation for the list of capture cards
If multiCAM can not initialize cameras after installing new BMD drivers, please check this article.
How to update Nvidia drivers
First, you should check the model of your Nvidia video card.
In the system tray, you will find the Nvidia sign. Click on it to open it.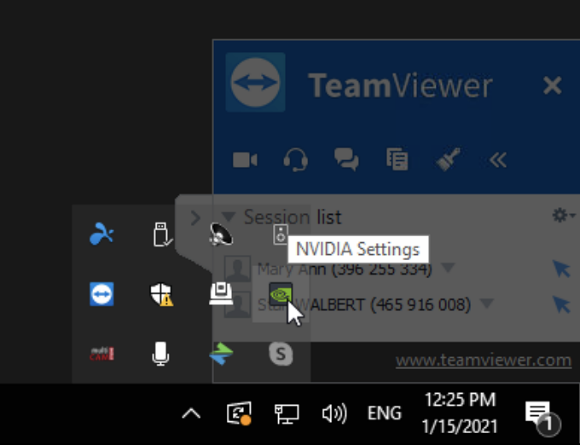 "System information" at the bottom will give you the model of the card: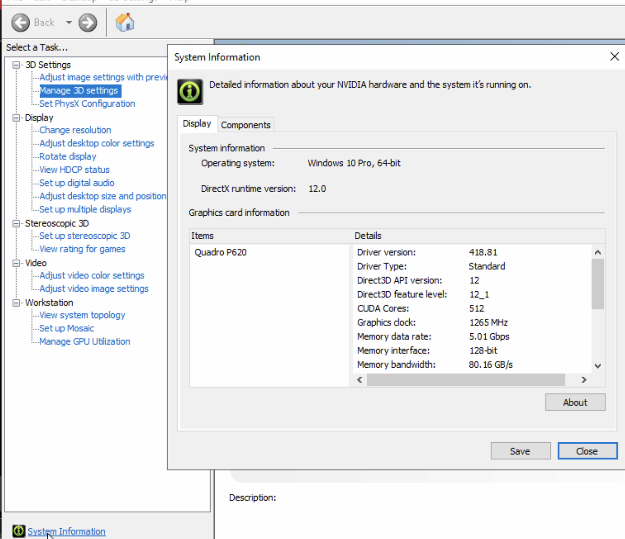 Here is a P620.
Next, go to the Nvidia website. And download the proper driver.
When installing Nvidia latest drivers, choose "Custom"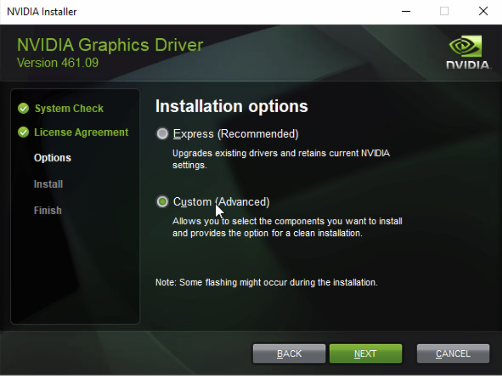 And update just "Graphics Driver":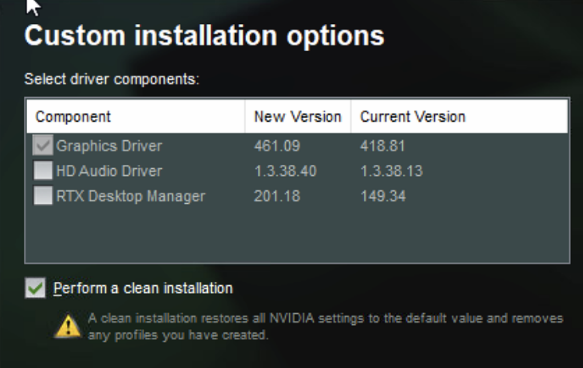 Reboot system if needed.