Version française, cliquez ici
To calibrate the joystick, Click on the icon

at the top of the interface to open the menu.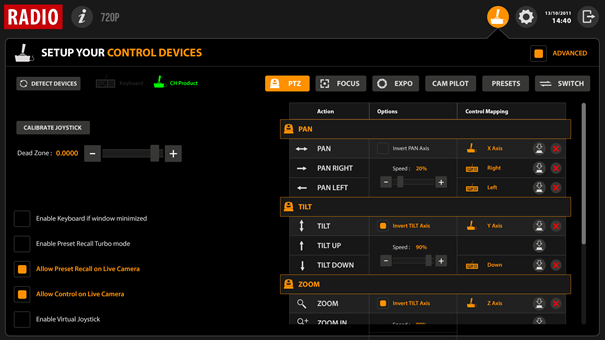 Once in this menu, Click on the icon

The "Game Controllers" window opens, click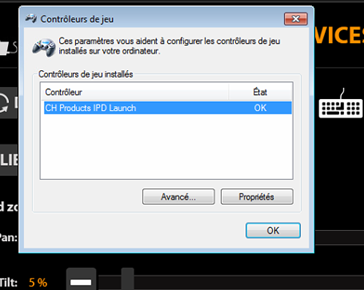 A new window opens "Properties of: CH Products IPD Launch". Go to "Settings".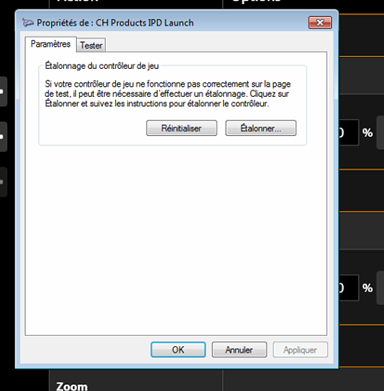 Click

.Follow the instructions written on your screen.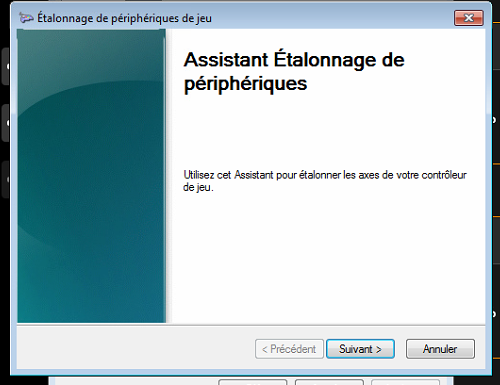 Once finished click on Apply.