To route the audio directly into the Blackmagic card, you have to configure it. Using the Start menu, you can find in the "Blackmagic Design" folder the "Desktop Video Setup" application.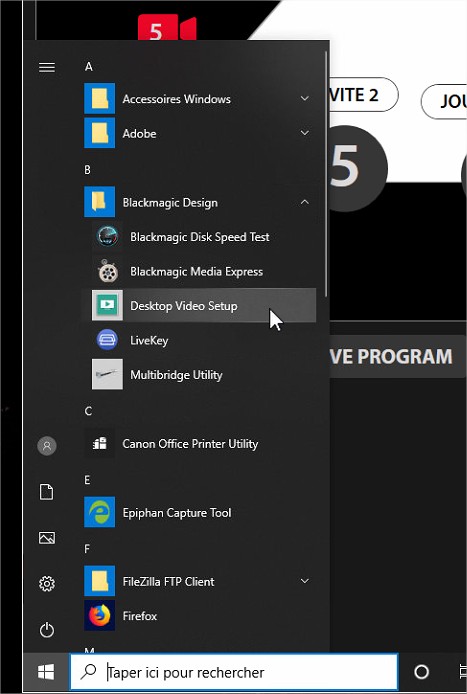 Select the list view at the bottom right of the window and enter the settings of the DeckLink Studio 4K with the symbol at the end of the line on the right.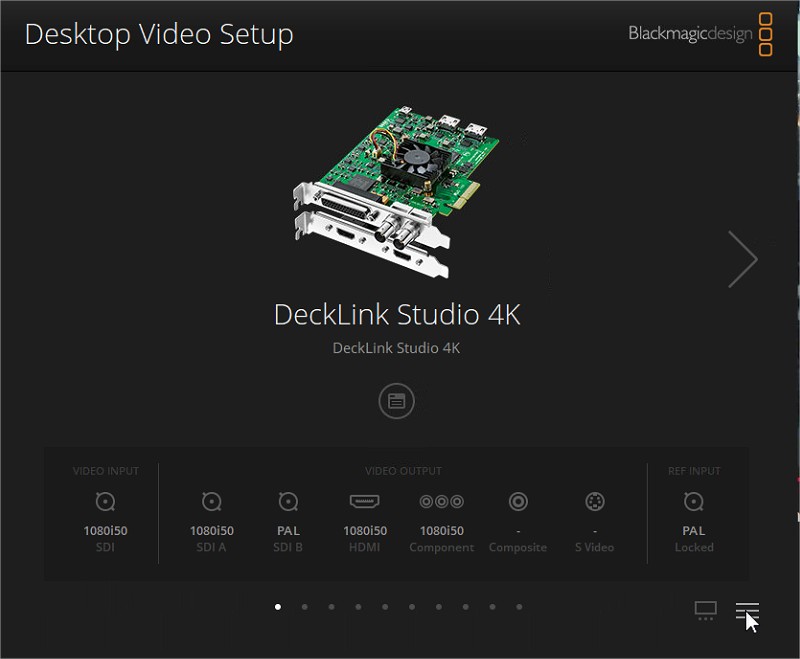 In the Audio tab, select the XLR input and save. The card now uses the XLR input as the sound source.