WheatNet AOIP driver installation
To install the WheatNet AOIP driver you should follow the steps from this document.
If the WheatNet AOIP driver was installed successfully, you will have all channels as WDM audio inputs and outputs: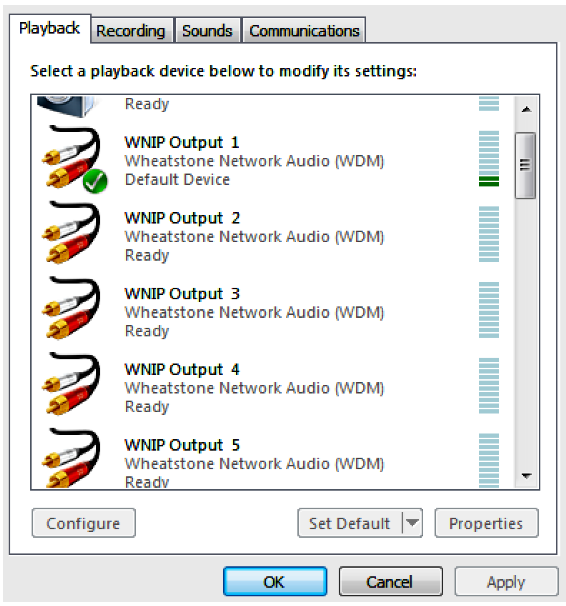 PGM audio input configuration
First, open Audio settings in the main settings of multiCAM (check User Guide here).
Next, in AUDIO EXT. DEVICES section click the

button and choose the channel with PGM output (WNP input 5 in our example).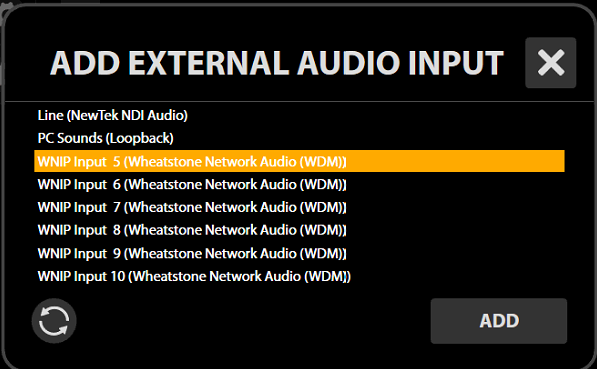 Click on the

button. After you will see input in the list.
From now this channel will be embedded to multiCAM output.
Embedded AUDIO Detector configuration
First, open the CONSOLE tab in Radio settings (check User Guide here).
Choose "Embedded Audio Detector by Multicam" as a console type.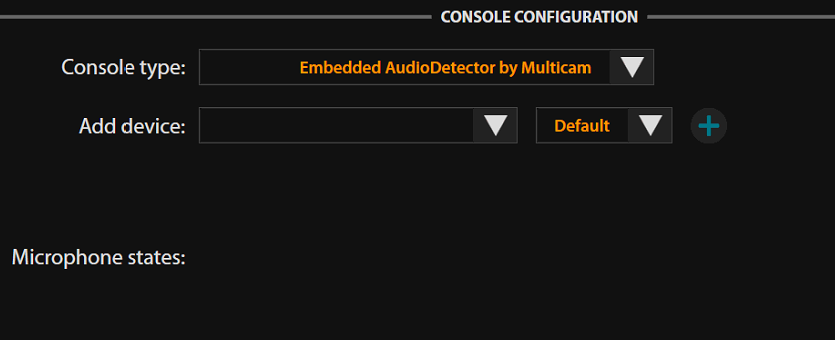 In the "Add Device" drop-down menu choose WheatNet inputs linked with the microphones in the studio (WNIP Input 2 in our example)

After you can choose the channel option for the input: Default, LeftOnly, RightOnly, StereoAvarage.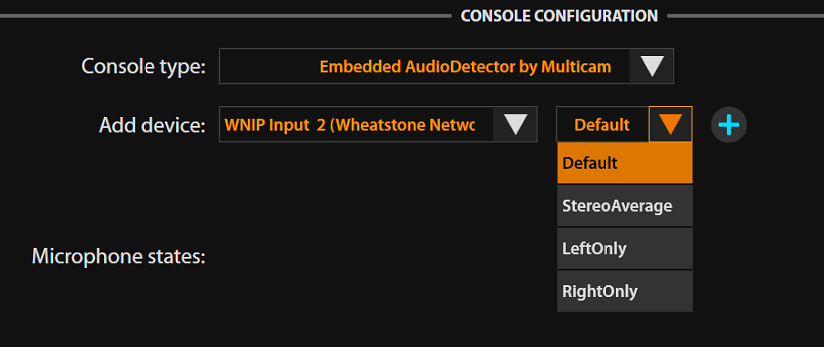 Click on the

button, save settings, and input will appear below and in Microphone states.
Now you can adjust the threshold for the input if needed.
Note: If after saving your input didn't appear in the Microphone states area you should restart the RADIO application.