This option allows you to have multiple input environments. Each room is independent of the others. You can, manage your audio, output format and your inputs independently in each room.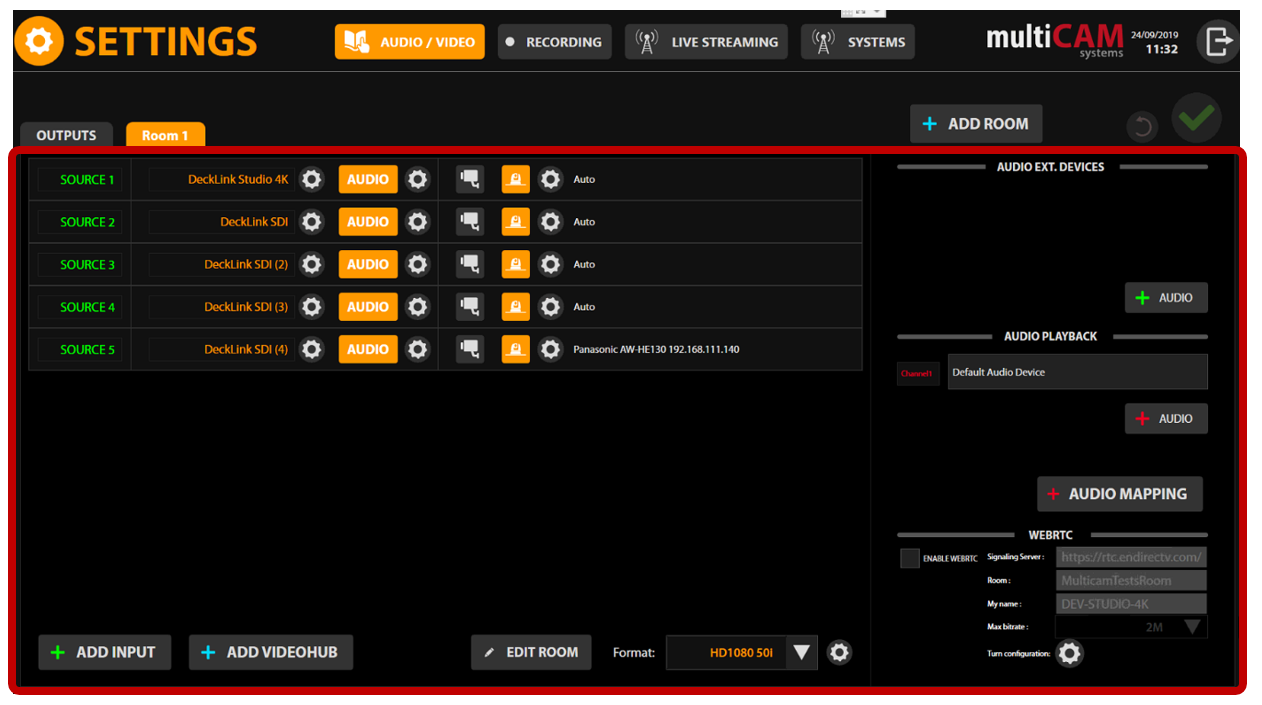 ADD ROOM
To add a new room, simply click

.Give it a name you can recognize.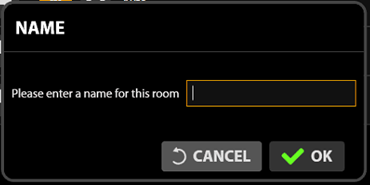 Your new room is now created! You can add your inputs as you wish without influencing the first room.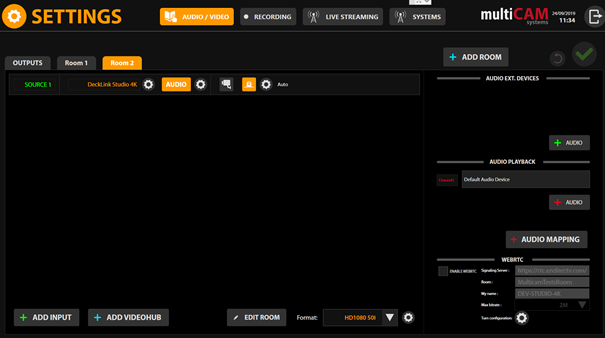 SELECT ROOM
To select a room, you had to launch one of the solutions.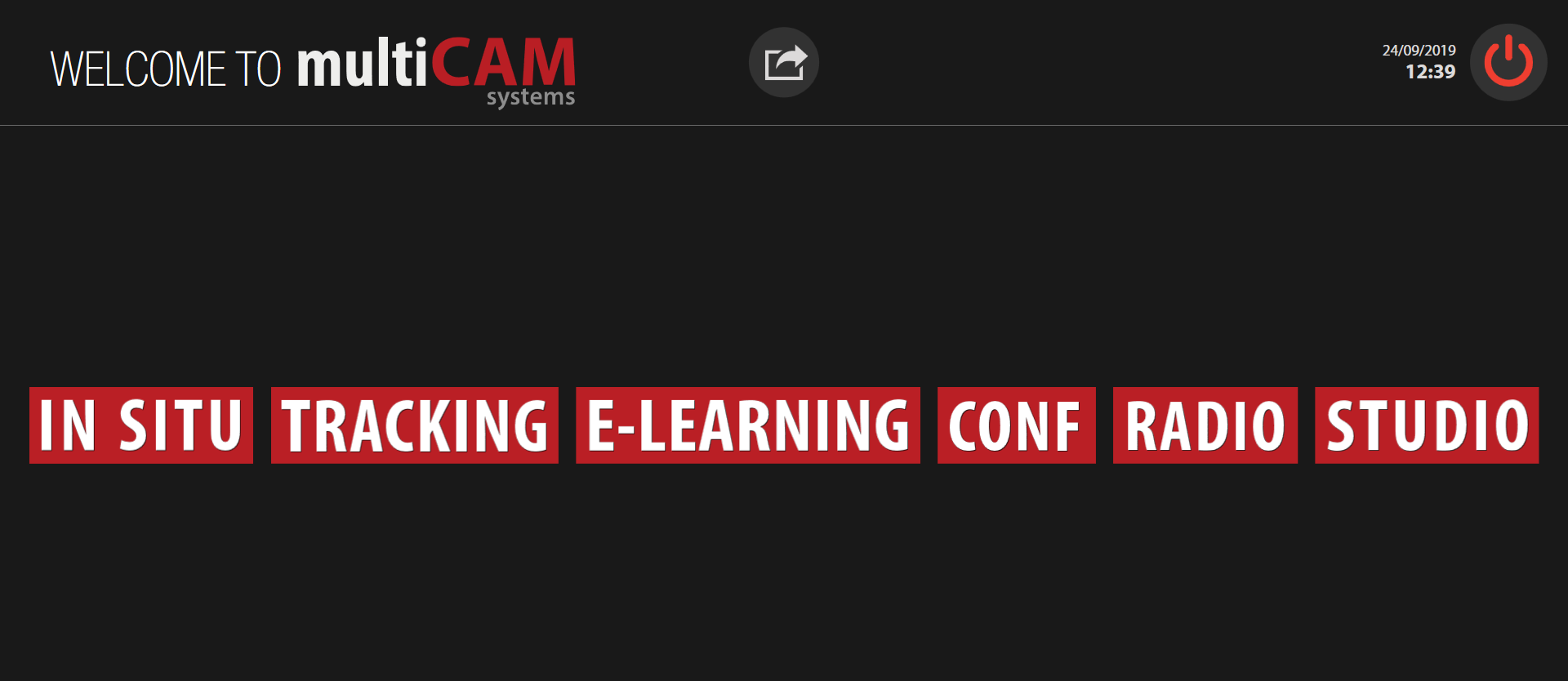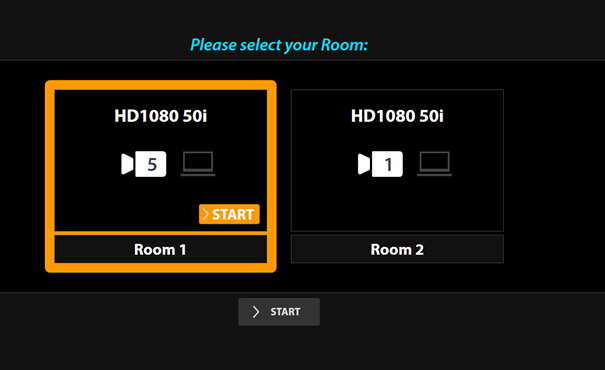 Once your room is selected click on start.