This article will give you the information in order to how to use MultiCAM Callinmanager.
Configure Callinmanager
First, you need to enter https://callinmanager.com/ in your browser and enter the login and password provided by MultiCAM.
After you will see the interface: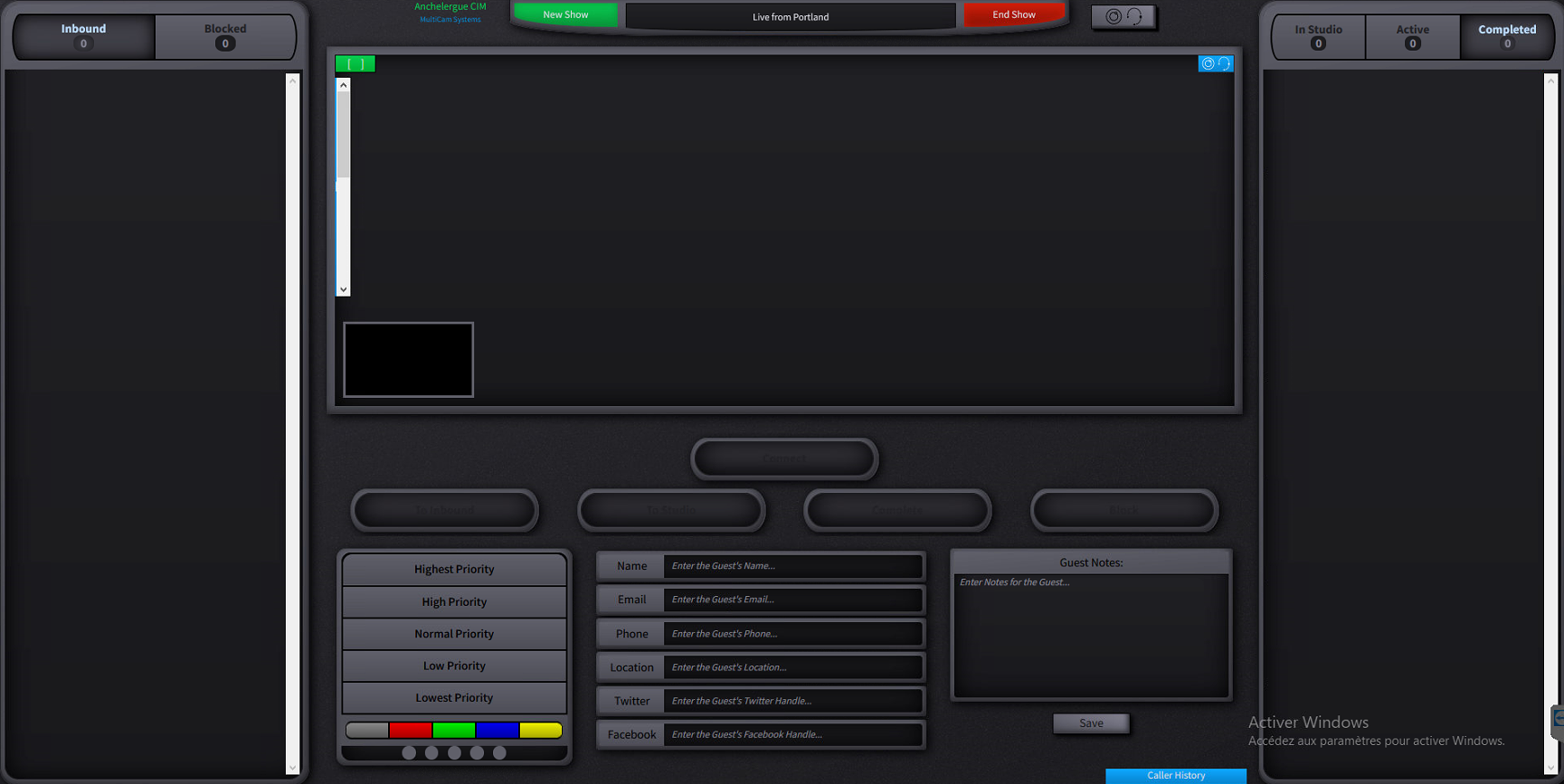 Next, you need to create a New Show. Click on the green button on the top of the interface:

Enter the name of your show and click "Create Show"

Note: We recommend using names consist of just one word
Choose your show in the menu on the top of the interface:

For connecting with guest share the link: https://www.call-in.tv/'NAME OF YOUR SHOW' (for example https://www.call-in.tv/1234567 )
Guest should put the name and email in the boxes: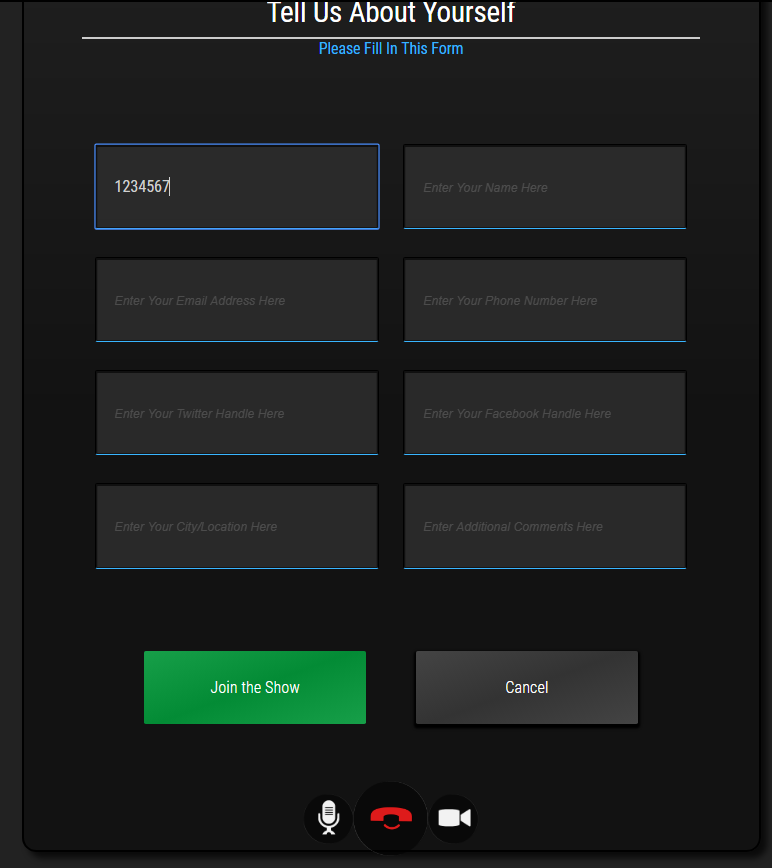 After guest will appear in the "IN BOUND" area: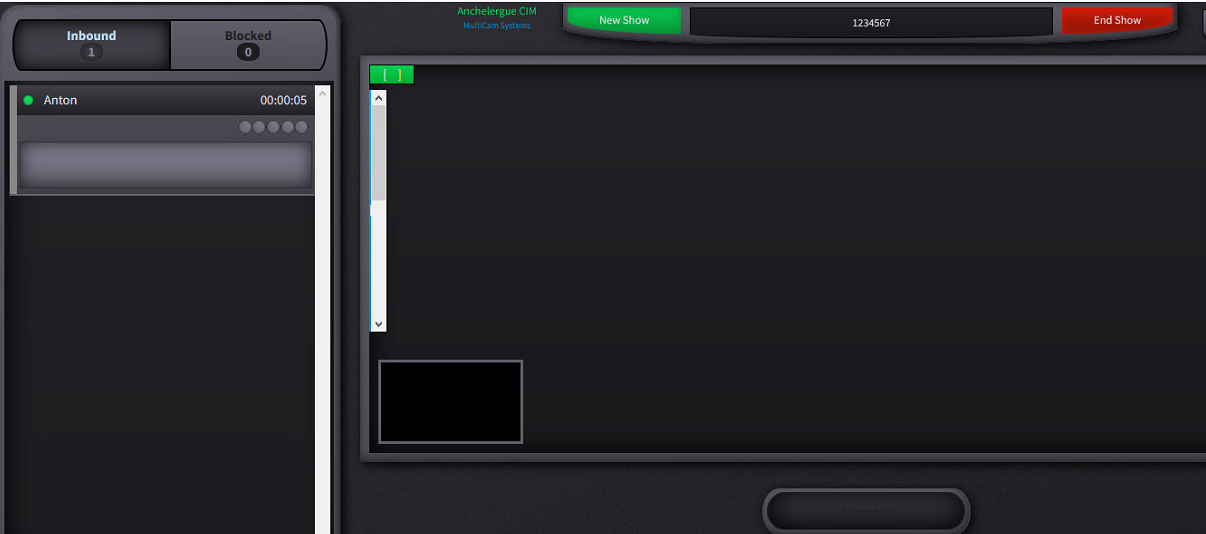 After choosing the guest there is a lot of functions available: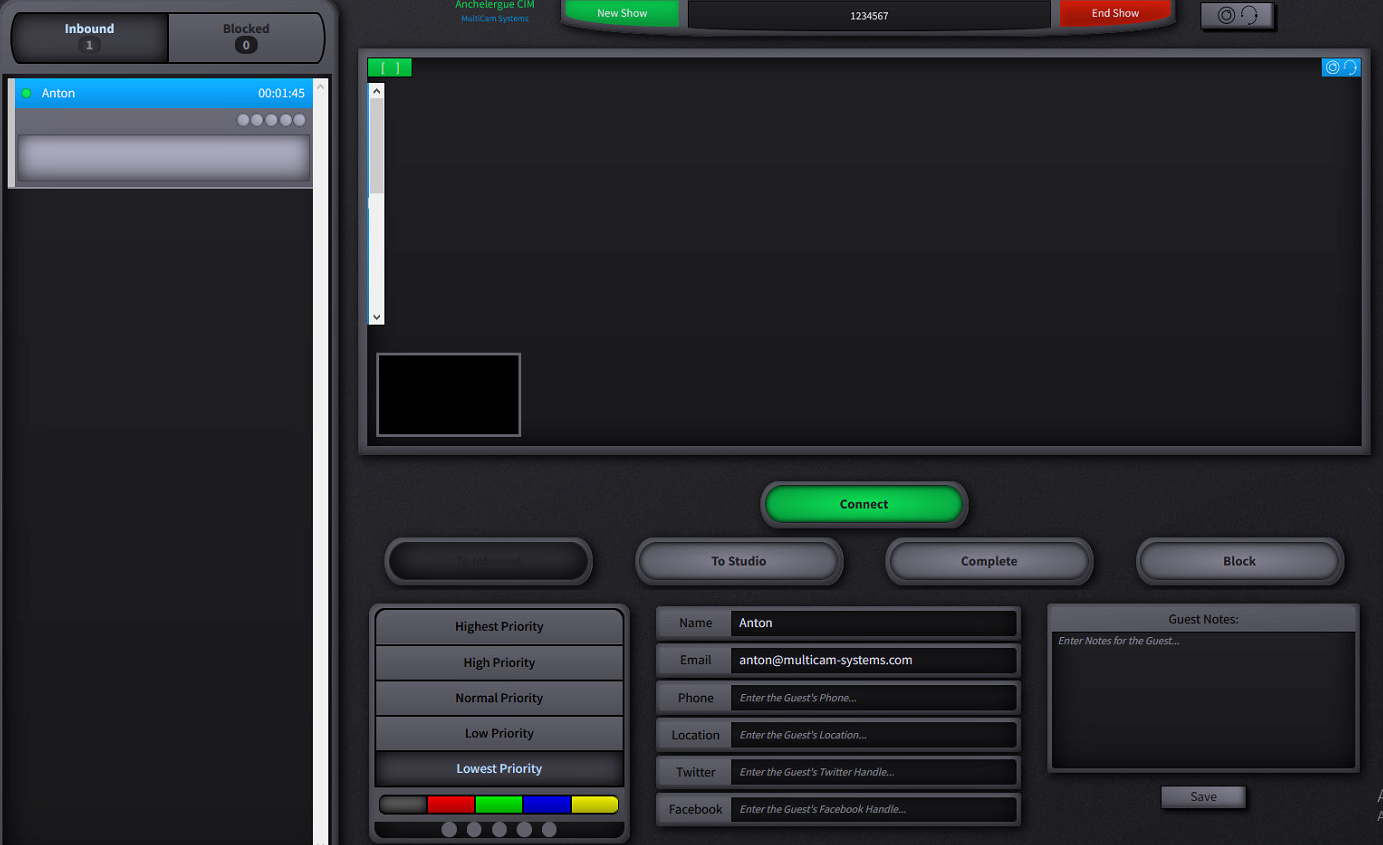 Connect - talk with guest
To Studio - send quest to AIR BRIDGE
Complete - finish with guest and drop line
Block - block guest
After clicking on "To Studio" button guest will appear in the right area of the interface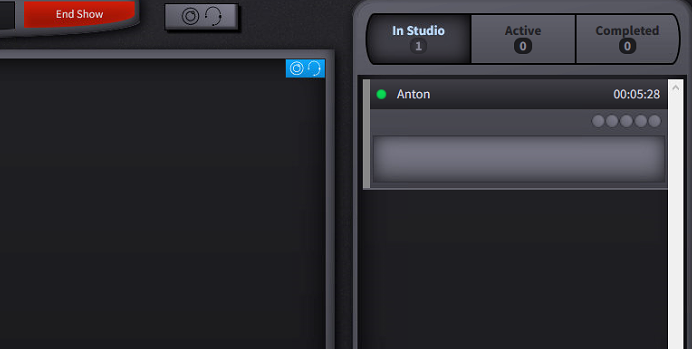 And in the AIR BRIDGE: