Version française, cliquez ici
In our TITLER tool, we provide by default a selection of fonts that simplifies the creation of good looking graphics. But sometimes, you need to add your own font, for instance because you have existing corporate design guidelines.
First, install the new font in Windows. Make sure the source file is TTF (True Type) format. If not (OTF - Open Type for instance), we recommend to use a converter like this one.
In this case, open the font selection as usual:

Then pick the "User" type:

Here you can see I have already imported the "Constantia" font.
Press the

button to add your fonts: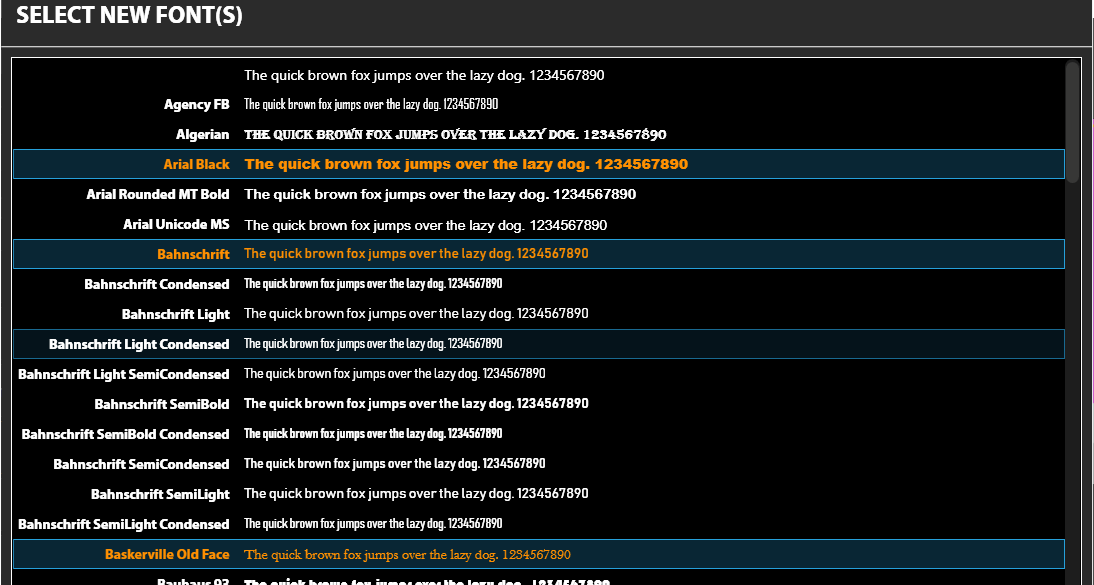 You can use multiple selection to quickly add multiple fonts. Here I've picked "Arial Black", "Bahnschrift" and "Baskerville Old Face". Then validate and:

The new fonts are now available for all Titler files!